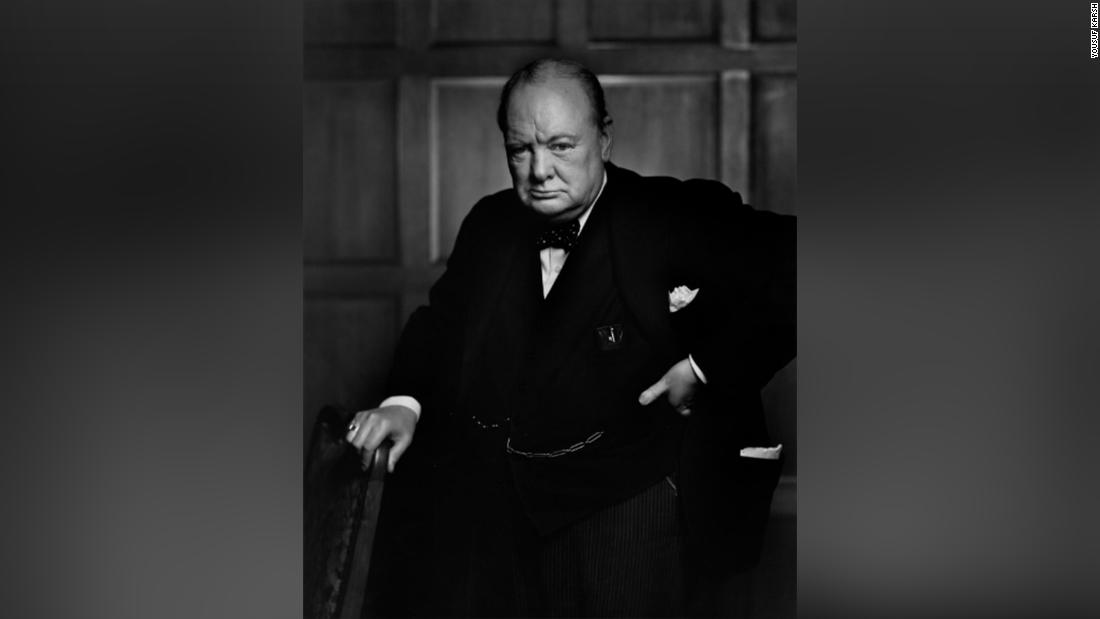 Famous Churchill portrait swapped for copy at Ottawa hotel, staff don't notice for months
A famous portrait of Britain's WWII-era Prime Minister Winston Churchill has been stolen from an Ottawa hotel and replaced with a copy unnoticed by staff for months.
Last weekend, hotel workers noticed the photograph was poorly hung and the frame didn't match others in the space, CTV reported. Hotel officials later used photos submitted by the public to help determine when the original portrait and frame were removed.
The Chateau Laurier hotel's marketing manager told CNN that an investigation into the portrait's disappearance is ongoing.
"So usually when a situation like this happens, it's not shoplifting, it's not just burglary; it's someone inside who had access , who knew what he was looking for, knew what security measures were protecting the room and that (they) were able to defeat those measures because they had inside information," Wittman told CTV.
The beloved black and white photograph captures a scowling Churchill moments after Karsh snatches a cigar from the Prime Minister's mouth to take the shot.
"His association with the hotel was very deep and very warm," Jerry Fielder, Karsh's estate manager, told CTV. "It was a very special impression for him, and it was a very beautiful impression. So it has a very special meaning."
The Fairmont Château Laurier urged anyone with information about the stolen photograph to contact local authorities immediately.