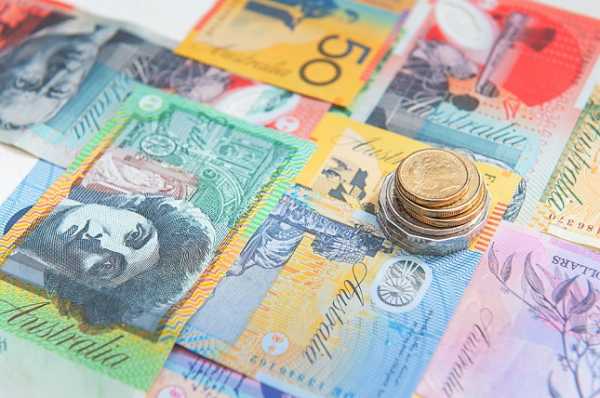 Forex Technical Analysis AUD/USD – Inside Key Retracement Zone; Weakens below .6982, strengthens below .7053
The Aussie dollar was lower on Tuesday morning after the release of the minutes of the Reserve Bank of Australia's August meeting. The minutes indicate that the Board expects to take further steps in the process of normalizing monetary conditions in the coming months, but it is not on a predefined path.
No major revelations there since that's essentially what RBA Governor Philip Lowe said in his post-meeting statement.
At 01:43 GM%, AUD/USD is trading at 0.7022, down 0.0001 or -0.02%. On Monday, the Invesco CurrencyShares Australian Dollar Trust (FXA) ETF settled at $69.50, down $1.04 or -1.47%.
AUD/USD just posted its worst one-day performance in two weeks on Monday after disappointing data from China sparked concerns of a global recession. Safe haven buying pushed the US dollar higher and commodities such as gold, crude oil, copper and iron ore sharply lower.
Daily AUD/USD
Daily Swing Chart Technical Analysis
The main trend is up according to the daily swing chart. A trade across .7137 will signal a resumption of the uptrend. A move through .6870 will change the main downtrend.
The main range .7283 to .6682. The Aussie is currently testing its retracement zone between 0.6982 and 0.7053. This zone controls the short-term direction of the Forex pair.
Daily Swing Chart Technical Forecast
Traders' reaction to 0.7018 will likely determine the direction of AUD/USD on Tuesday.
Downside scenario
A sustained move below .7018 will indicate the presence of sellers. If this move creates enough downward momentum, look for a drive towards a minor pivot at 0.7003 followed by the main 50% level at 0.6982.
Look for a technical bounce off the first test of .6982, but if it fails, prepare for a possible acceleration downside with .6870 as the next major target.
Bullish scenario
A sustained move above 0.7018 will signal the presence of buyers. The first target on the upside is the main Fibonacci level at 0.7053, followed by a minor pivot at 0.7069. Breaking above this level will signal that buying is gaining strength with 0.7137 as the next key upside target.