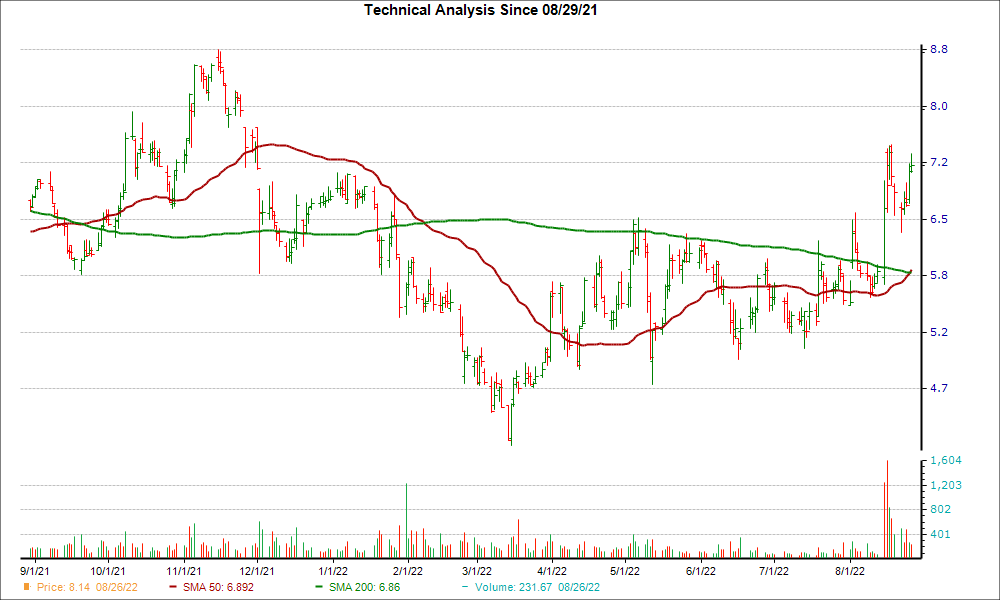 Geo Group (GEO) technical outlook bright after Key Golden Cross
After reaching strong support, Geo Group Inc The (GEO) could be a good choice from a technical standpoint. GEO recently experienced a "golden cross" event, which saw its 50-day simple moving average rise above its 200-day simple moving average.
Considered an important sign of an upside breakout, a golden cross is a technical chart pattern that forms when a stock's short-term moving average crosses above a longer-term moving average; the most common crossover involves the 50 days and the 200 days, as longer periods tend to form stronger breakouts.
The golden crosses have three key stages that investors look for. It begins with a downtrend in a stock's price eventually reaching its low, followed by the stock's shorter moving average crossing its longer moving average and triggering a trend reversal. The final stage is where a stock continues its climb to higher prices.
This type of chart pattern is the opposite of a death cross, which is a technical event that suggests a future bearish price movement.
GEO could be on the verge of a breakout after rising 24.1% over the past four weeks. Additionally, the company is currently #2 (buy) on the Zacks ranking.
The bullish scenario only strengthens when investors factor in GEO's positive earnings outlook for the current quarter. There were 2 upward revisions from no declines in the past 60 days, and the Zacks consensus estimate also increased.
With a winning combination of earnings estimate revisions and the hitting of a key technical level, investors should keep an eye on GEO for more gains in the near future.
Want the latest recommendations from Zacks Investment Research? Today you can download 7 best stocks for the next 30 days. Click to get this free report
Geo Group Inc The (GEO): Free Stock Analysis Report
To read this article on Zacks.com, click here.
Zacks Investment Research
The views and opinions expressed herein are the views and opinions of the author and do not necessarily reflect those of Nasdaq, Inc.