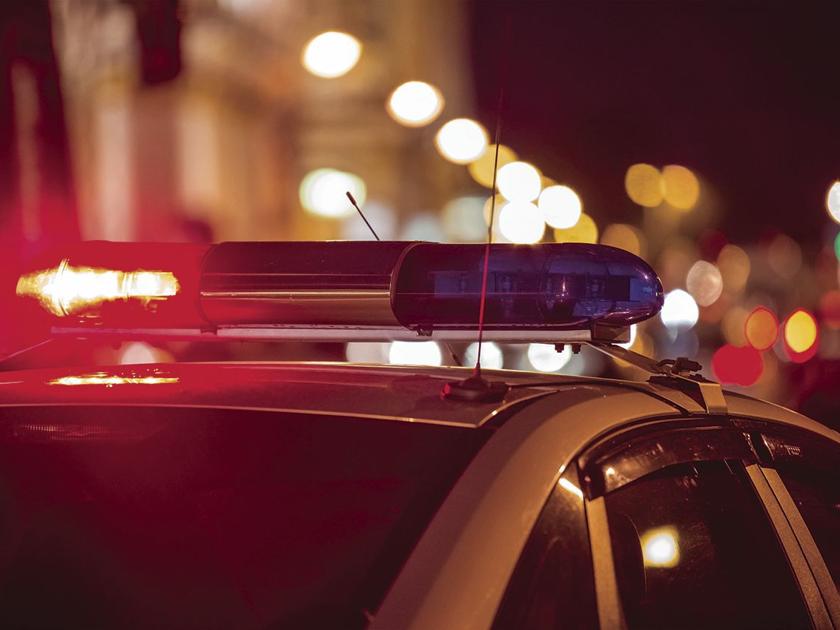 Police blotter: June 8 | Public security
The Police Blotter recounts the public record of incidents reported by the City of Lincoln Police. Printed information is preliminary and subject to change. See the full week's police blotter at thenewsguard.com.
LINCOLN CITY POLICE DEPARTMENT
9:32 am Order violation, 4000 Block / HWY 101. Towing abandoned by Lincoln City Towing.
9:29 am Menacing, 2125 NW HWY 101. Report of man banging cans against windows. Male had been entered into the site on 5/27/2021. Male was transported to the LCPD where he was subsequently cited and released for threat and denigration.
1:39 p.m. Crimis, 6436 SW Harbor Ave. The appellant reported property damage to VRD. Report taken.
7:41 p.m. Money Order Service, 1500 SE 3rd ST. Suspect cited and released on warrant from the LCJ indicting FTA for resisting arrest, interference in the OSP, criminal mischief II and criminal intrusion II.
7:57 PM Money Order Service, 1540 SE 3rd ST. Suspect taken into police custody under state P&P warrant ordering PV charge in assault case. Transported to LCJ.
9:44 p.m. Disturbance, 2134 NE Quay PL #A. The caller was not at the scene / not INV, his friend asked him to call regarding a physical disturbance.
2:10 am Money Order Department, Chinook Winds Casino 1777 NW 44th St. Suspect was arrested and transported to LCJ at CA Dept of Corrections Warrant charge PV on assault.
9:09 am Property found, 1503 SE East Devils Lake RD. Crab trap found on 05/28/2021.
12:08 PM Drug, 1777 NW 44th St. Chinook Winds. Casino security reported that a black backpack was found in some bushes near lot 57. Drugs were found inside.
1:17 p.m. AOAOSP, 800 SE HWY 101 – Sporting Goods LC. Refusal of weapons.
2:13 PM Property found, 844 SW 50th St. Portfolio found on the beach between SW 51st and Inn At Spanish Head.
4:05 PM AOA Trespassing Warrant, 1315 SW Dune Ave. A man who attempted to break into the house placed something on the outside camera. The suspect was arrested on Trespass 2 and Lincoln County warrant for PV assault. Transported to LCJ.
6:42 PM Breach of Restraining Order, 1503 SE East Devils Lake RD, LCPD. Entered LCPD to report a violation of the restraining order.
2:02 AM Traffic, NW Logan RD / NW HWY 101. Cited and released for driving with revocation. Offense.
11:30 AM. Property found, 2735 NW inlet Ave. The appellant reports that he found a gun in an unoccupied room. Firearm seized for custody, report drawn up.
4:51 PM Suspicious activity, 2701 NW HWY 101 The Doorchester House. The appellant reported physical harassment. The reports referred to disability services for the elderly. Report taken.
5:55 PM Crash, NE Holmes RD / NE Tide Ave. 911 Report of MVA-VEH VS. Motorcycle crash with injury. 2 Export PTS to SNLH for trauma. Car Care responded for the towing of the two vehicles. Driver 2 cited for no valid PO, DWS MISD, reckless driving and no insurance. Driver 1 cited for failing to give way.
9:36 p.m. Flight, 1777 NW 44th ST, Chinook Winds. Report of stolen wallet and detained suspect.
11:56 AM Flight, 801 SW HWY 101. The appellant reports that a plastic bag containing jewelry was stolen from the back of the vehicle on 05/28/2021.
1:50 p.m. Follow-up 21-0454, 1116 SW 51st ST Apt # 204. Summons issued and released on indictment associated with case 21-0454.
8:10 p.m. Suspicious activity 2310 NE Reef AVE. LC Skate Park. Report of shots fired in the area. Suspect located with reports that he fired a gun on the ground and in the air. Detained for reckless endangerment and disorderly conduct, criminal in possession of a firearm illegal use of a firearm. Transported to LCPD.
02:23 Vehicle stolen, 1777 NW 44th ST-Chinook Winds. The appellant reported the theft of a vehicle in the Casino's main parking lot.
12:13 p.m. Suspicious activity, 1817 NE 7th DR. Report for informational purposes.
12:16 Additional patrol, 2048 NE Port AVE. Reporting that a battery has been stolen from his trailer in the past three weeks, requesting additional patrols.
2:29 pm Accident, 2614 SE HWY 101. Accident of two vehicles with injuries.
12:13 PM Flight 4250 N HWY 101, Wild Flower Grill. Reporting of multiple stolen checks in the form of location and cashed.
12:52 PM Domestic, SE 1st ST. The caller reported that a black van pulled up in the middle of the street, that a man and woman got out of it shouting and telling. The male was suffocating the female. Traffic stop triggered due to the vehicle leaving the scene. The suspect was arrested for DV and transported to LCJ.
13:33 Assault, 2156 NE HWY 101. Reports that a man entered wireless cricket and hit him in the face.
2:13 p.m. Crash, 4762 SE 51st ST. Accident of two vehicles without injury, exchange of information, no citation and report taken.
2:15 p.m. Hit and run, 1806 NE HWY 101, Candy Land. The appellant reported that a vehicle struck his vehicle's mirror and continued to move. Report taken.