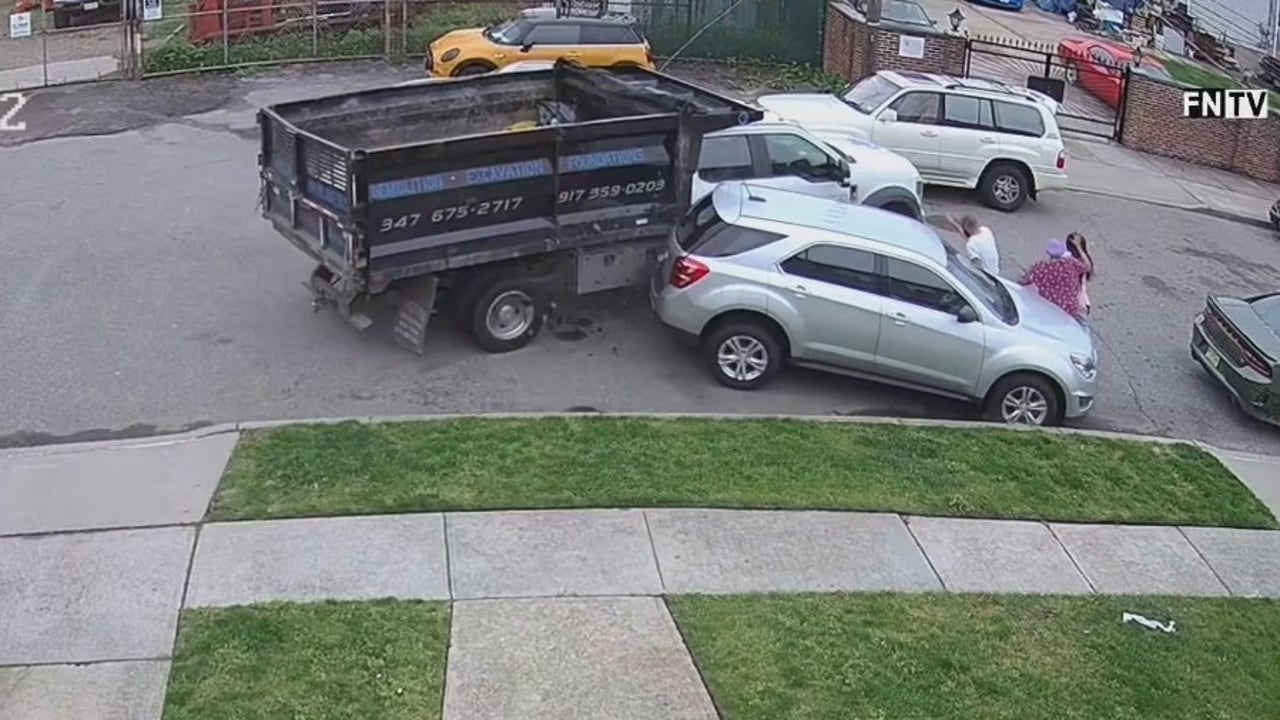 Queens hit-and-run accident nabs woman and kills her
NEW YORK – A woman has died after being trapped under a car during a hit-and-run in Queens.
Home surveillance video shows a white truck hitting a parked car repeatedly near 120th Avenue and 167th Street in South Jamaica, Queens, around 8:33 a.m. Sunday.
Three people come out onto the street to confront the truck driver, who then speeds away, hitting a 2017 Chevrolet Equinox and sending it into the trio, including a 49-year-old woman trapped under the SUV and the 2021 Dodge Charger .
RELATED: Mayor Adams announces $900 million investment in traffic safety
Neighbors could be seen running down the street to try and pull the woman, later identified as Florence Ngwu, 49, from under the car.
The truck, a 2019 Ford F550 with "Pawar Builders" – a local auto repair shop – written on the side, was abandoned in a church near 108th Street and 64th Place. It had been stolen two hours earlier, police said.
Ngwu, a mother of four and nursing assistant, was hospitalized at Jamaica Hospital. She later died, authorities said. She worked at Silver Crest Nursing Home in Briarwood Queens for 16 years.
"Florence Ngwu was a beloved and respected caregiver and colleague who dedicated her life to helping others. We are devastated by this senseless tragedy," said Silvercrest Center President Michael Tretola. "Our thoughts are with Florence's family and friends as we all mourn this tremendous loss."
According to the police, the driver of the truck is still at large.
With Linda Schmidt of Fox 5 NY.